5 Tips to Stay Safe This Summer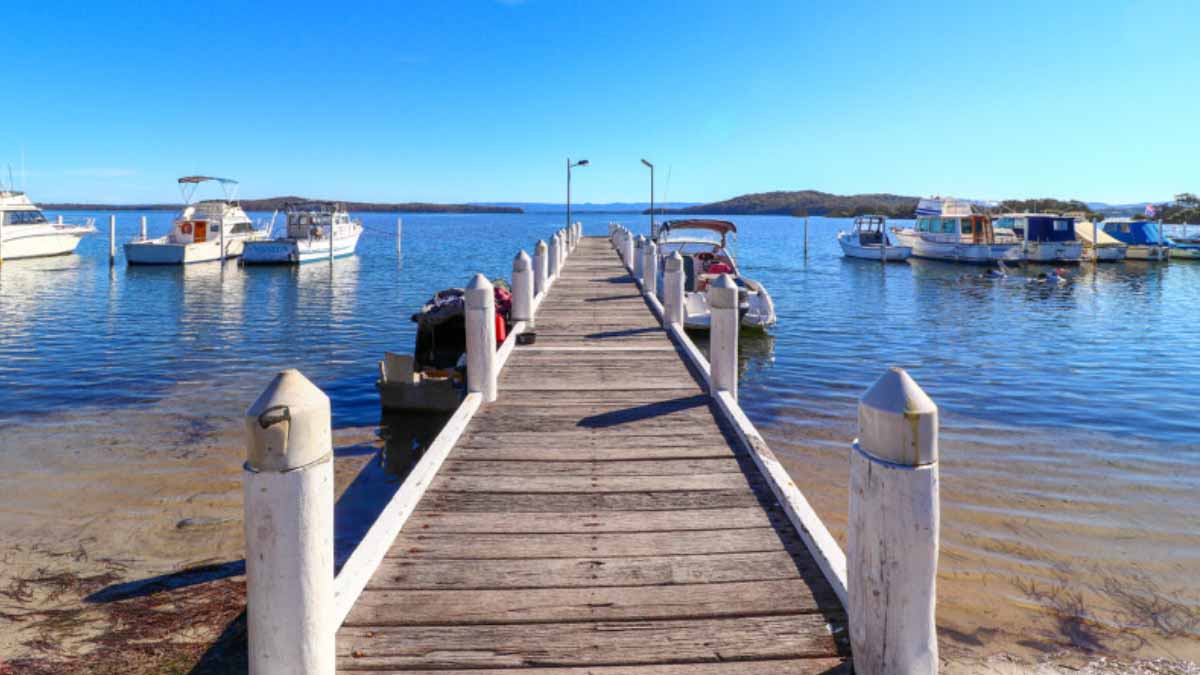 Summertime is the perfect season for boating adventures. Whether you're cruising on a lake, sailing on the open sea, or enjoying a quiet day on a river, safety should always be a top priority. Here are five essential ways to ensure a safe and enjoyable boating experience during the sunny summer months.
1. Check the Weather Forecast
Before heading out, always check the weather forecast for the day. Weather conditions can change rapidly, especially during the summer with hot, humid days can give way to afternoon thunderstorms. Pay attention to wind speed, wave height, and the possibility of severe weather. If the forecast looks unfavorable, consider postponing your boating trip.
2. Wear Ya Lifejacket!
Lifejackets are a crucial piece of safety equipment. Make sure you have enough properly fitting lifejackets on board for everyone, and ensure that they are easily accessible. Remember that enclosed waters and open waters will likely require you to be wearing a different level lifejacket, so plan according to your area of operation. Encourage all passengers to wear their lifejackets at all times, especially if you encounter rough waters, unexpected waves, or while participating in water sports activities. It's a simple step that can save lives.
3. Stay Hydrated and Protect Against the Sun
The Aussie summer sun can be relentless, so staying hydrated and protecting yourself from sunburn is essential. You should also bring plenty of water on board and encourage everyone to drink regularly. Additionally, make sure to apply sunscreen with a high SPF, wear sunglasses with UV protection, and use hats and clothing to shield yourself from the sun's harmful rays. With one of the highest rates of skin cancer in the world, we need to place an emphasis on the need to wear sunscreen, particularly when the UV index is high. Dehydration and sunburn can lead to fatigue and other health issues, which can be dangerous on the water.
4. Follow Boating Rules and Regulations
Summer is always a busy boating period throughout NSW and this increased activity means there's likely newly licensed skippers around. For beginner and experienced skippers alike, it's an absolute must that you know the rules of navigation and collision regulations. Follow them diligently; these are designed to keep you safe.
This includes adhering to speed limits, no-wake zones, distance-off rules and more. Take care to also have the necessary safety equipment on board, such as fire extinguishers, EPIRBs, flares, and a sound signalling device. Being aware of and following these rules ensures a safer and more enjoyable boating experience for everyone.
5. Stay Sober and Alert
Alcohol and boating don't mix. Alcohol impairs judgment, coordination, and reaction time, making it dangerous to operate a boat while under its influence. As the skipper, you're responsible. It's your duty to ensure passengers are aware of this rule. Also, be alert and vigilant while on the water, paying attention to other boaters, swimmers, and obstacles. Avoid distractions and maintain a proper lookout at all times.
6. File a Float Plan
Before setting out on your boating trip, it's a good idea to let someone on land know your plans. Share details such as your departure time, destination, and estimated return time. This "float plan" can be invaluable in case of an emergency or if you don't return as planned.
By following these six safety tips and being prepared for the unexpected, you can enjoy a wonderful and safe boating experience during the summer season. Don't forget to have fun, stay cautious, and make the most of your time on the water!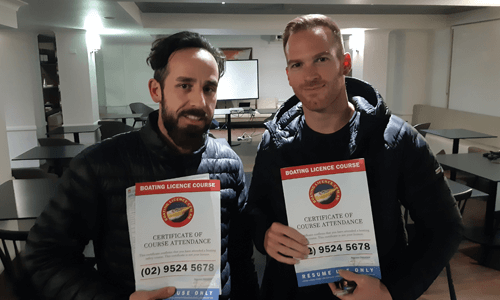 Bonus step: Get Your Licence
Being a responsible skipper not only means being aware of the rules, but being licensed to operate the vessel. Our NSW boat and jetski licence courses are delivered by experienced and accredited trainers who provide in-depth education to not only pass the licence exam, but to also stay safe on the water.
To get your licence, you can book online or reach out to our friendly office team on (02) 9524 5678.