Welcome to Boating Licence Course.
We are delighted to have you as part of our Training team.
In order for you to conduct the NSW boat & PWC licence courses, we will require several documents from you so they can be submitted to Transport for NSW (TfNSW) for approval.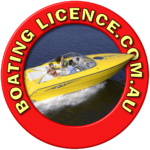 What qualifications/ID are needed
To be approved by Transport for NSW to deliver the NSW boat & PWC licence course and testing, you will need to hold the following documents:
Current NSW Boat Licence of more than 3 years
Current first aid certificate of at least HLTAID003 "Provide First Aid" equivalent or above
Current Certificate IV in Training and Assessment (TAE40116) or equivalent
Current NSW Working with Children's Check
Current drivers licence.
What to do with your qualifications/ID
All identification and qualifications above must be provided to Boating Licence Course, who will then submit it on your behalf to Transport for NSW. All hard documents provided MUST be be hard copies (i.e printed copies), which MUST be certified by a Justice of the Peace (JP).
To find a JP near you, click here.
You will need to take the original and printed copy of your ID/qualification to them in person. They will then
What happens after submission of qualifications/ID
Boating Licence Course will submit your qualifications, identification and application to TfNSW. Shortly after that, you will receive an email from TfNSW with a link to their code of conduct online quiz. This will take about 10 minutes to complete. You must pass this exam (it's not hard).
After you pass them exam, you will receive a phone call from TfNSW to introduce themselves and getting to know you. It's nothing to worry about.
After this, the office at Boating Licence Course will receive a confirmation email from TfNSW confirming your accreditation. You're now able to deliver the course and testing.
In addition to providing the above documents, you will need to complete and provide the below documents:
Tax Declaration
Print, complete and provide to office (in person)
Superannuation Details
Print, complete and provide to office (in person)
Trainer Application
Print, complete and provide to office (in person)
Payment details such as your BSB and account number should be provided to the office in person.
If you have any questions or issues, you can reach out to us via phone on (02) 9524 5678 or send an email here